AutoBiography!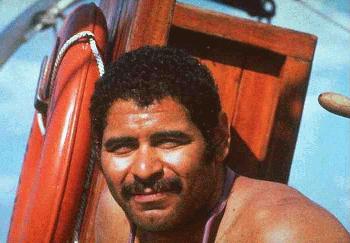 Born and raised in NYC, I am currently the Software Manager for the Dispatch system of the Fire Department of New York. I also am part-time Captain of the Schooner Pioneer which carries passengers on 2 and 3 hour rides in New York Harbor. I am single, I like most music but especially Jazz.In the past I have worked as a manager in McDonalds, an EMT at Roosevelt Hospital, and a math tutor in a High School Equivalency program.
I have traveled throughtout the Eastern US, Toronto, Montreal. I have driven across country once and am looking forward to doing that at least once on my motorcycle. I have traveled to Osaka Japan, Moscow and St. Petersburg in Russia.
I have sailed across the Atlantic from St. Petersburg, stopping in Rekyavik, Iceland and St. Johns, Newfoundland. I have also sailed from Istanbul to Athens stopping in Canakkale (site of ancient Troy), Lesvos and Mykonos (Beautiful!).
I definetly think that football is the best sport on this planet. I played tailback, tight-end and defensive end. But I also like track and field. I ran high hurdles in school.
Photography is my one real foray into the arts. I have done my own developing ( B&W and Color ) but currently do not have easy access to a dark room.
Back to Kevin's Home Page